__________
Alternative Mental Health: The world's largest site on non-drug approaches for mental health.
Click here for a list of 80 Mental Health Strategies
Life has suddenly become very different in the UK, and adapting to these huge changes has been difficult for all of us. Connecting with nature is proven to improve our wellbeing, and maintaining that connection with the natural world is now more important than ever. We're here to help you maintain that connection from your home, wherever you may be.
__________
Written by 4 artists who identify as part of the LGBTQIA+ Community.
'We want to share with you ways we meet other queer and trans folk like us, to give you encouragement, and offer you a bit of love and care.'
A Manchester design collective responding to the biggest challenges of our time, all while raising money for charity. 'It's about using our creative skills as a force for good.'
__________

Black Minds Matter connect Black individuals and families with free mental health services — by professional Black therapists to support their mental health. They want to make mental health topics more relevant and accessible for all Black people in the UK, removing the stigma and remodelling the services to be relevant for the Black community.
__________
Explore this innovative and exciting movement, set to re-invigorate Greater Manchester's landscape by restoring underused, unloved woodland and planting a tree for every man, woman and child that lives in the City Region, within a generation.
__________
A new award-winning media publication, committed to telling the stories of people of colour from marginalised genders. With our online and print magazine, we're addressing inequality and misrepresentation in the industry through platforming the creative and editorial work of our community across essays, opinion, news, arts, music, politics and lifestyle content.
Because hearing voices is a much stigmatised experience, we wanted to create a safe place where you can find out more about hearing voices and to create an interactive online community where you can let us know about your point of view or experience.
The Idles' Community (AF Gang) started modestly as place that people could connect through music and their love of IDLES, but quickly became a place where people could share when they were feeling a bit s**t. 'If someone's feeling a bit rough, feeling a bit s**t, has had an argument that day, and they don't feel like they can talk to anyone – they can come into the group and share. It's beautiful to see.'
A project by 
Sam Lavigne
 and 
Tega Brain
. These messages express care, well wishes, sympathy and generosity in the face of personal adversity and systemic failure. This is an archive of mutual aid in response to a ruthless for-profit health system. It is an archive that should not exist.
'We exist to be of service. We aim to serve those feeling helpless or hopeless. Those experiencing grief, mental health struggles, anxiety, overwhelm, stress, burnout, worry… adversity.'

A not-for-profit movement with the aim of empowering a million + people to realise their resilience within, while raising funds and awareness for food banks, mental health and youth empowerment projects in the UK.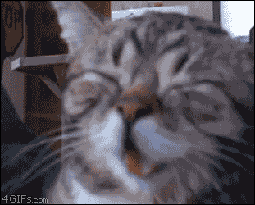 Your favourite comedies and uplifting movies. 

Laughter decreases depression, anxiety and stress. It also increases your natural killer cells, boosting your immune system. 'What you feed your brain you feed your mental health.'

Stuck for ideas? Try Esio Trot, Sister Act, MammaMia, My Neighbour Totoro, The Good Life, Modern Family, The Vicar of Dibley, Uncle Buck, One Day at a Time, Amelie, Schitts Creek, Mary Poppins, Kim's Convenience. 
A documentary that explores how humans have lost their connection with the earth. By removing barriers (ie shoes) between us and the earth we can heal inflammation in the body; neutralising free radicals with electrons from the earth while reducing pain, stress and improving mood.
__________
Where the Wild Things Are

The power of art, imagination and daydream allow children to turn traumatic moments into vehicles for survival and growth: helping us to deal with the shadow elements and tricky emotions of life. It provides a soul-stirring reminder of the need for emotional literacy in order to deal with a world that often does not live up to their expectations or dreams of freedom and power.
'By the end of this magical story, Max gets it, and so will you. You might even find yourself joining him and the Wild Things inside and around you in a final howl!'

__________

One of Britain's leading artists, brings the nation together through art, making new works and hosting masterclasses set to unleash our collective creativity during lockdown.
__________
Following a community in Australia who came together to explore and demonstrate a simpler way to live in response to global crises. 
__________
An interactive music video by Arcade Fire.  
Whatever your music tastes, for improved health and relaxation, try some classical and relaxation music…
Considered by many to be one of the greatest works of healing music, this symphony is described as having the precise vibrational frequency that empowers you to let go, forgive and manifest.
Music with a repeated 10-second rhythm lowers blood pressure and heart rate. Gregorian chants and classical music come out top for reducing stress, followed by relaxation and/or uplifting music.
__________

The frequency of the sound synchronises with the brainwaves to activate de-stress responses in the body.
"One 
good
 thing about 
music
, when it hits you feel no pain." – Bob Marley
Calm, relaxing or uplifting music can improve wellbeing, reducing pain and stress.
Healing for the unmothered child.
Also try: Women who Run with the Wolves, The Dangerous Woman, The Creative Fire, + The Boy who Married an Eagle
__________
A free meditation app: access the largest FREE library of more than 80,000 guided meditations and 10,000 teachers.
__________
A hypnosis and meditation app by Glenn Harrold (experienced hypnotherapist of 20 years). This app comes with 4 free meditation recordings.  Additional meditations can be downloaded for £2.99 each.
Available on PS4/PS3

Plug in and wind down…
__________

Available on Linux, macOS, Microsoft Windows, Nintendo Switch PS4,  Xbox One and Stadia

Follows the journey of a young woman attempting to climb a mountain in order to get over panic attacks and depression. 
__________


GRIS

 [2019 Video Game]
Available on macOS, Microsoft Windows, Nintendo Switch, iOS, PS4 and Android
"Gris is about the fear we live with, and finding voice to defeat it"
A serene and evocative experience, free of danger, frustration or death. Explore a meticulously designed world brought to life with delicate art, detailed animation, and an elegant original score.
The forest is growing fast! As caretakers for the 
Kodama
 (
tree spirits
), you must keep the forest a healthy and lush home for your little friends.
Can you sing like Freddie Mercury?
The mindfulness practice disguised as a productivity system.
__________

Masters of the craft, including illustrator Quentin Blake, have joined Turner Prize-winning artist Keith Tyson to offer their expertise in short lessons at a school anyone can join.
__________

Learn how to combine breathing techniques, cold therapy and increase willpower for optimal health, improved immune response, energy and better sleep: a practical way to become healthier, happier, stronger.
__________

__________
A guided self exploration exercise for exploring life.
__________

A safe haven for insecure writers of all kinds. A space for sharing and encouragement.
'Writers can express doubts and concerns without fear of appearing foolish or weak. Those who have been through the fire can offer assistance and guidance.'
__________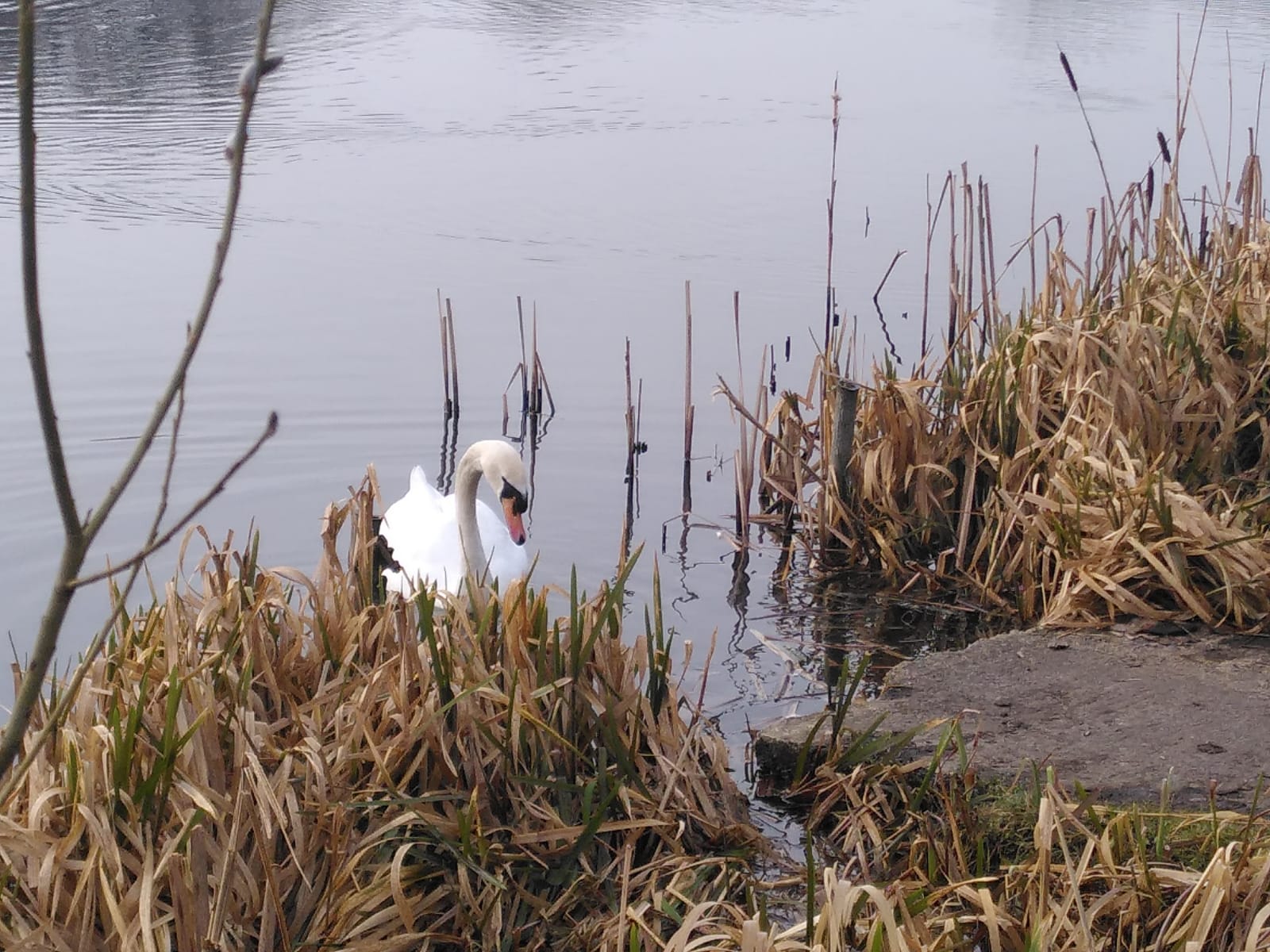 60 marvellous Manchester parks and gardens to get you back to nature.
Rewild Yourself  (Simon Barnes)
Introduces 23 mesmerising ways to find a deeper connection with the natural world, regardless of where we live.
__________

The Alchemist 
(
Paulo Coelho)
A story about following your dreams.
__________

The Overstory 
(
Richard Powers)
An eco-fable that reminds us we are all connected and that there is still time to make it right.
'The best novel ever written about trees.'
__________

The Salt Path (Raynor Winn)
An astonishing narrative of two people dragging themselves from the depths of despair along some of the most dramatic landscapes in the country, looking for a solution to their problems and ultimately finding themselves.
__________

The Boy, The Mole, The Horse and The Fox (Charlie Mackesy)
A book of hope for uncertain times.
__________

The Artist's Way (Julie Cameron)
A revolutionary programme for personal renewal to help get you back on track, rediscover your passions and take the steps you need to change your life.
The Subtle Art of Not Giving a F**k (Mark Manson)
A refreshing slap in the face manifesto for all of us so that we can start to lead more contented, grounded lives.
'In life, we have a limited amount of f**ks to give. So you must choose your f**ks wisely.'
__________

The Seeker's Guide (Elizabeth Lesser)
A blueprint for transforming your life into a spiritual adventure.
'What will matter is the good we did, not the good we expected others to do.'
__________

The Quiltmaker's Gift (Jeff Brumbeau)
A story about kindness and giving.
__________

The Power of Now (Eckhart Tolle)
A guide for day-to-day living that stresses the importance of living in the present moment and transcending thoughts of the past or future.
__________

H is for Hawk (Helen MacDonald)
A book about memory, nature and nation, and how it might be possible to reconcile death with life and love.
__________
Stim: An Autistic Anthology (Edited by Lizzie Huxley-Jones
A collection of short fiction, essays and art by autistic people.
'I have always been searching for myself in books. I found shadows, glimpses, parts of people who felt like me at least some of the way – Roald Dahl's Matilda Wormwood came closest. It wasn't until I was twenty-six that I realised I had been looking for autistic people, like me.
__________
The Well Gardened Mind: Rediscovering Nature in the Modern World (

Sue Stuart-Smith)
About gardening and particularly gardening to heal, to reconnect with the mind and the body and how it helps with rehabilitation for all kinds of people.
__________
Be Wild, Be Free (Amber Fossey)
A book as unique, funny and important as you are.
A Still Life (Josie George)
"A story of illness and pain that rarely sees the light: illness and pain with no end or resolution; illness and pain that we must meet with courage, joy, ingenuity and hope. Against a world which values 'feel good' progress and productivity above all else, Josie sets out a quietly radical alternative: to value and treasure life for life itself, with all its defeats and victories, with all its great and small miracles."
__________

Conversations with God (Neale Donald Walsh)
A thought-provoking trilogy, written as a question-answer between the author and their experience of god.
'There are only two emotions in soul language. Each thought, word or human action is based on fear or love. There are no other choices. But we are free to choose between the two.'
__________

The Life-Changing Magic of Tidying Up: The Japanese Art of Decluttering and Organizing (Marie Kondo)
A guide to deteremine which items in your house spark joy (and which don't). An international best seller to help you clear your clutter and enjoy the unique magic of a tidy home and the calm, motivated mindset it can inspire.